California-based jazz trio Charged Particles, saxophonist Tod Dickow and trumpet player Randy Brecker will be performing the music of one of the most important voices in the history of jazz: saxophonist Michael Brecker. 
Michael Brecker was a beloved innovator on the tenor saxophone whose unique voice and approach to the instrument influenced every performing saxophonist in jazz music today.  Winner of 15 Grammy Awards, he was a prolific composer and leader of a range of different bands, as well as a guest soloist with many other ensembles.  He was awarded some of the highest honors in jazz: an Honorary Doctorate from the Berkeley College of Music and induction into Down Beat Magazine's Hall of Fame.
Concerts on this tour will present performances of many widely-varying compositions of Michael's, from the many different phases of his professional life: co-leading the Brecker Brothers with sibling Randy, co-leading Steps Ahead, leading his own quartets and quintets, and more.  The band members will introduce each piece by providing a few words about what was going on in Michael's life then, the significance of the song, the meaning of the title (often quite interesting), and the place of the song in his larger repertoire.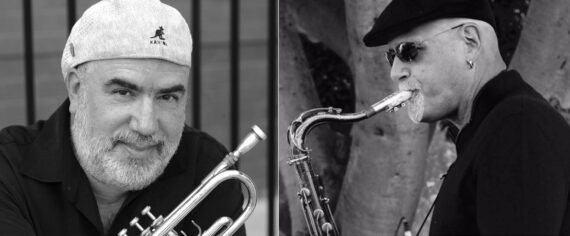 Discover more about the ongoing celebration of Michael Brecker's work.