Funded by Manchester Pride's Superbia Festival Fund 
Join composer/performer Rylan Gleave in an inclusive workshop for trans and queer voices. This session will give singers, from beginners to more confident performers, the opportunity to learn and make new music together in a trans/queer led and supportive environment. Singers will work in groups exploring new ideas and techniques, and have the opportunity to learn from accomplished vocal leaders about collaborative singing, vocal health, and well-being. Experience not required – willingness to make noise appreciated!
This note that this event will be a dry bar.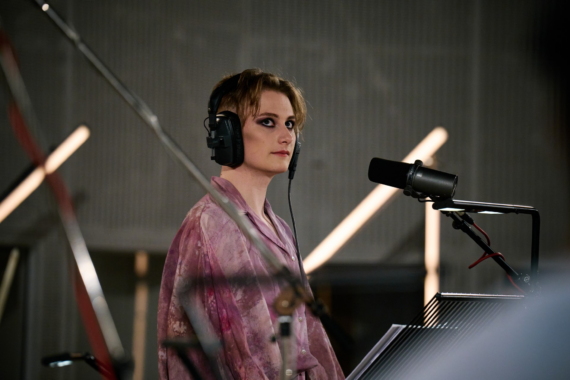 About Rylan Gleave
Trained originally as a classical singer, Rylan Gleave is a composer and vocalist who has been working with trans and non-binary singers for almost 8 years. As a vocal tutor and workshop leader, Rylan has worked with Forecast, Paraorchestra, Live Music Now, Sonic Bothy, Chamber Music Scotland, and The Musician's Company. He works as Youth Voice Consultant for ABRSM, and holds an ABRSM Vocal Tuition Diploma, as well as a BMus and MMus in Composition from The Royal Conservatoire of Scotland. Rylan says,
'When my voice was breaking, there were no resources available to me, or an understanding of what was happening. I was just told my voice would get lower. As a singer, this was confusing, and I couldn't see progress in any way. I had no idea what my 'end result' voice would look like.
That's why I lead workshops and teach now; so that other trans and non-binary singers can reclaim their voices, and not feel as overwhelmed with either vocal changes or dysphoria. Sessions are created with fun and accessibility in mind, and aim to foster a sense of community with passionate singers of all abilities in the same space.'
You can learn more about Rylan at www.rylangleave.com
As part of our Pride programming, we're also delighted to host The Sunday Boys: Queer British Voices, a performance by Manchester's low voiced LGBTQ+ choir on Friday 25 August.