Nikki Yeoh's seminal multimedia work 'Speechmik X-Ploration' promotes a message of unity and plurality, which remains poignant today. Over a quarter of a century after it was first commissioned by BBC Radio 3 and Bath Festival in 1997, a new reorchestration of the piece will see Yeoh joined on stage by an 18-piece ensemble from the National Youth Jazz Orchestra (NYJO).
Inspired by the music of Hermeto Pascoal and his experiments with speech, Yeoh uses an original poem as the central motif. Through the piece the poem is repeated 6 times, in 6 different languages, each masterfully accompanied by Yeoh on piano. The cadence, melodies and rhythms of each interpretation compose a rich tapestry of language and sound on which the ensemble
builds, to create an ever-expanding sonic narrative. Complementing this re-interpretation of 'Speechmik' is a brand-new companion piece, 'Nucleus', especially commissioned by NYJO and dedicated to legendary UK trumpet player and educator, Ian Carr, who was a major influence in Yeoh's musical upbringing, as well as a driving force in progressive UK jazz, fronting the jazz-rock band of the same name.
The expanded line-up for this performance, including strings and woodwind, shows Yeoh and NYJO re-examining the textural and stylistic boundaries of large ensemble jazz in contemporary
UK society.
'I am delighted to be commissioned by NYJO to compose a new work, Nucleus, which is dedicated to the Trumpeter, Composer, Writer and Educator Ian Carr (21 April 1933- 25 February 2009) with whom I studied. Writing for such a powerful ensemble as NYJO is a phenomenal experience, and a rare opportunity for me to do what I love. This piece is also dedicated to all of the
Jazz Educators far and wide who give up their weekends to the service of selfless dedication to the next generation of young musicians.' – Nikki Yeoh
Nikki Yeoh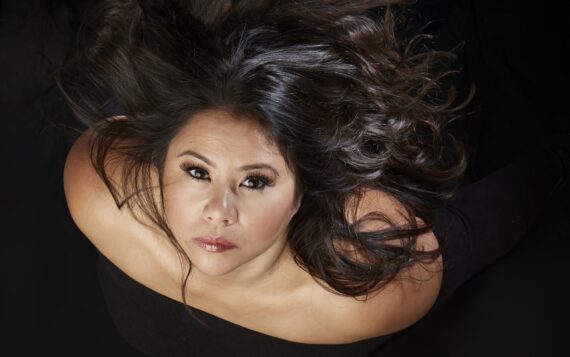 Nikki Yeoh is a creative free spirit who, although deeply rooted in the language of improvisation, is open to a range of music that leans as much to populism as it does high art. Since her emergence on the British jazz scene in the mid-90s, Nikki has proved to be an improviser, composer and all-round adventurer who has continually sought to broaden her musical horizons. Those who have seen Yeoh will testify to her virtuosity on the keyboard. Drawing on pioneers from the worlds of jazz, classical music and soul, above all the likes of Herbie Hancock, Alexander Scriabin and Stevie Wonder, Yeoh has developed a style that can move from explosive rhythmic energy to understated lyricism at a moment's notice. Her ability to conjure up the most vividly evocative of moods by way of subtle, probing harmony has been proven time and again.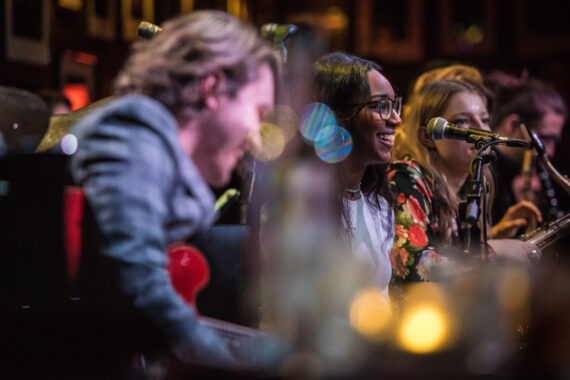 About NYJO
Also known as the National Youth Jazz Orchestra, NYJO is a registered charity dedicated to making jazz and creative music-making more accessible to early-career musicians, young people,
and audiences across the UK. Throughout its activity, NYJO seeks to create a meeting-ground between the established and the experimental – the past, present, and future – to build bespoke
artistic programmes, catering to lifelong and new jazz fans.